2005 Game of the Year
Game of the Year:
DROD: Journey to Rooted Hold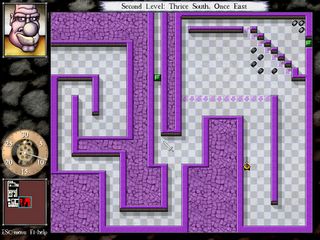 This was an easy choice. Playing DROD: JtRH was the most gaming fun I had all year. Nothing else came close. Running around in the various mazes, out-witting and killing all the creatures is great turn-based logical fun. DROD:JtRH is a massive game, and when you finish, there is
DROD: King Dugan's Dungeon
. The next version
DROD: The City Beneath
is currently 61% complete. If that is not enough, there are many
user-made holds
.
Runner-Up:
Babala
While still technically in beta status, Babala is a great polished game. You have to shoot or blow up all the bad guys before they get to you. Luckily, there are weapon caches sprinkled around the board. The real beauty is that the rules are simple and the depth in the game comes from masterful level design. This is must play freeware game.
Honorable Mention:
Pyva Lights
and
6-Colors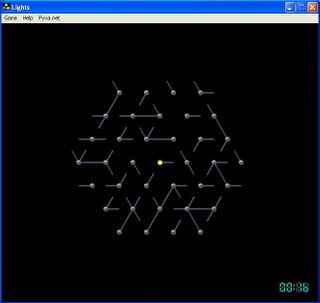 These are two great 5-minute freeware games from
Pyva net
. In Pyva Lights, you rotate the nodes to form a connected grid of lights. 6-Colors is a challenging 2-player strategy game. It is much better than the similarly named
7-Colors
.